Production:
3 Days*
Shipping:
$14.95*
View full details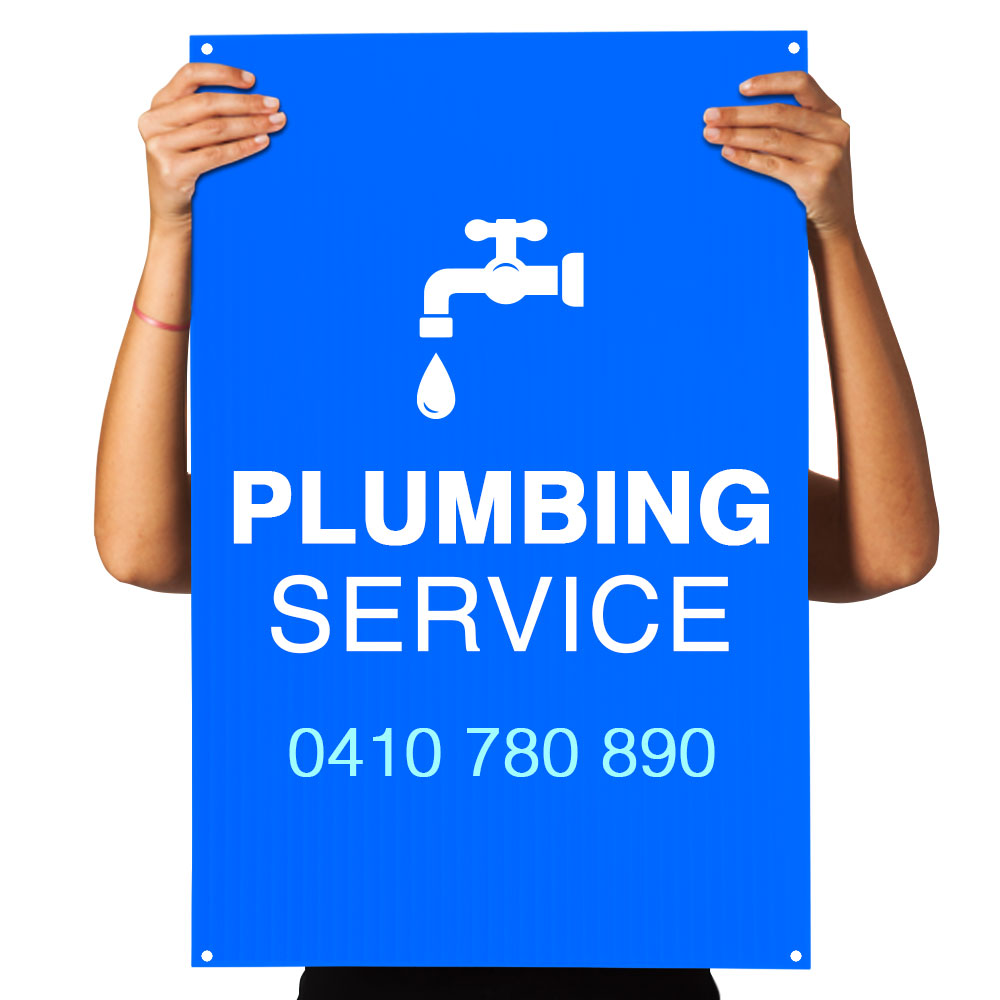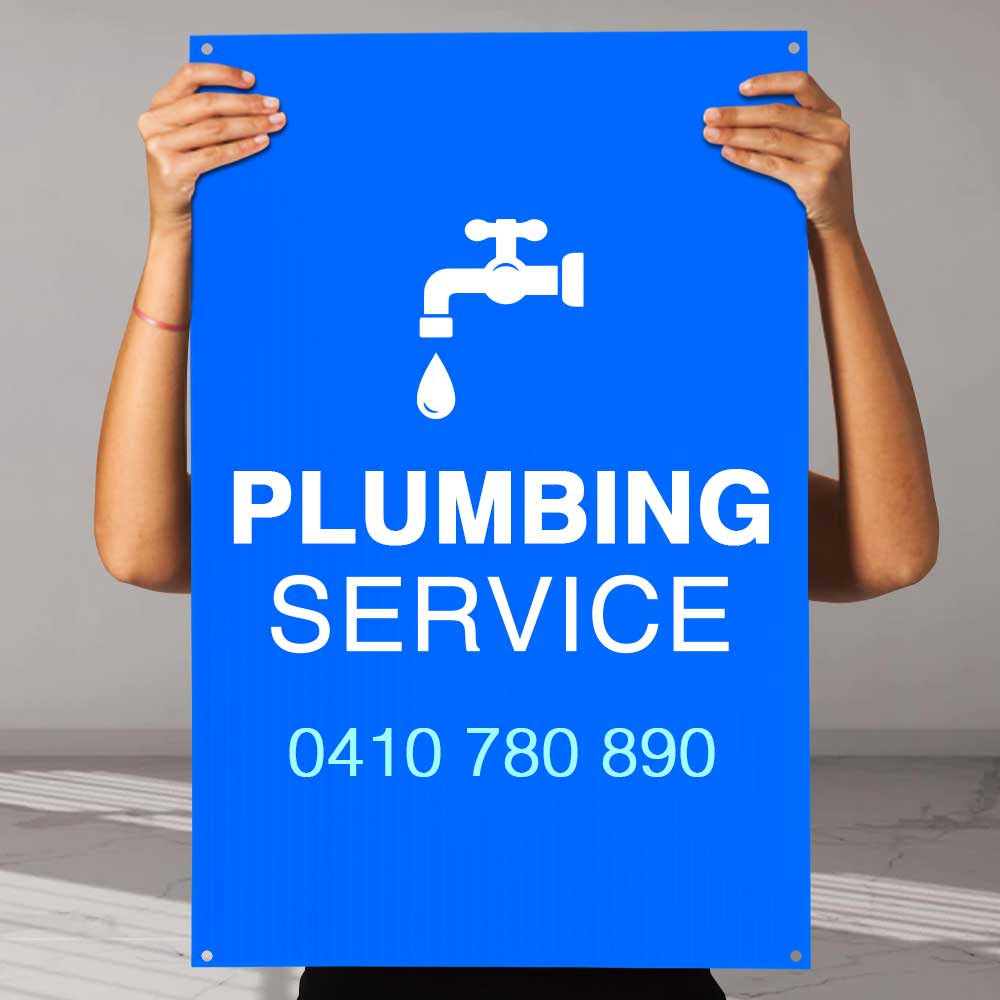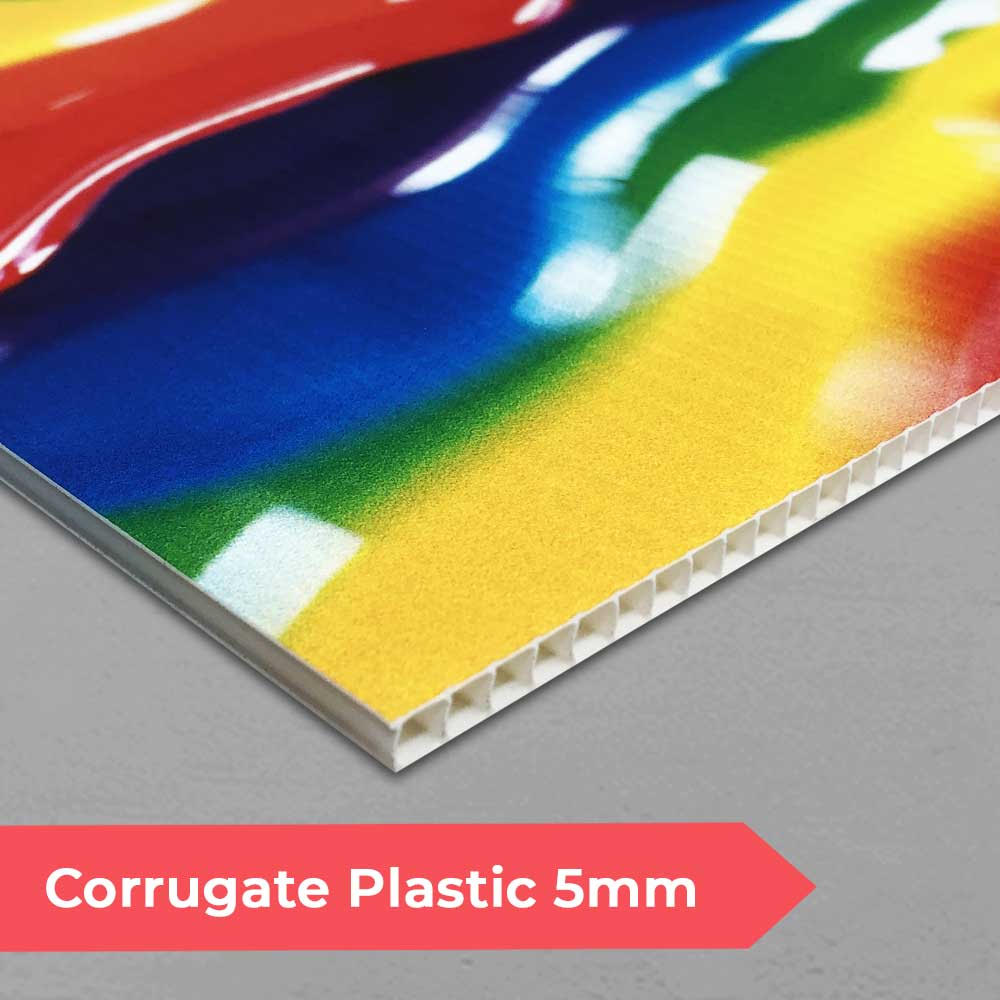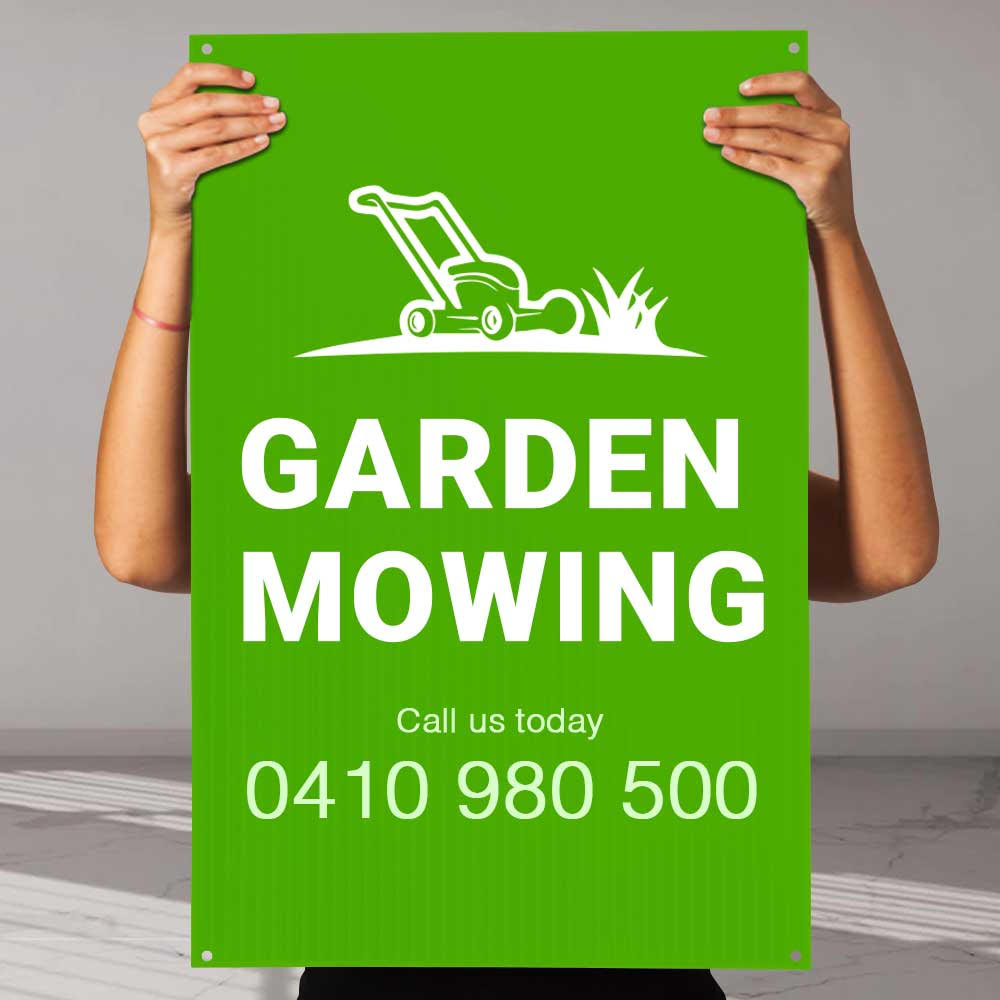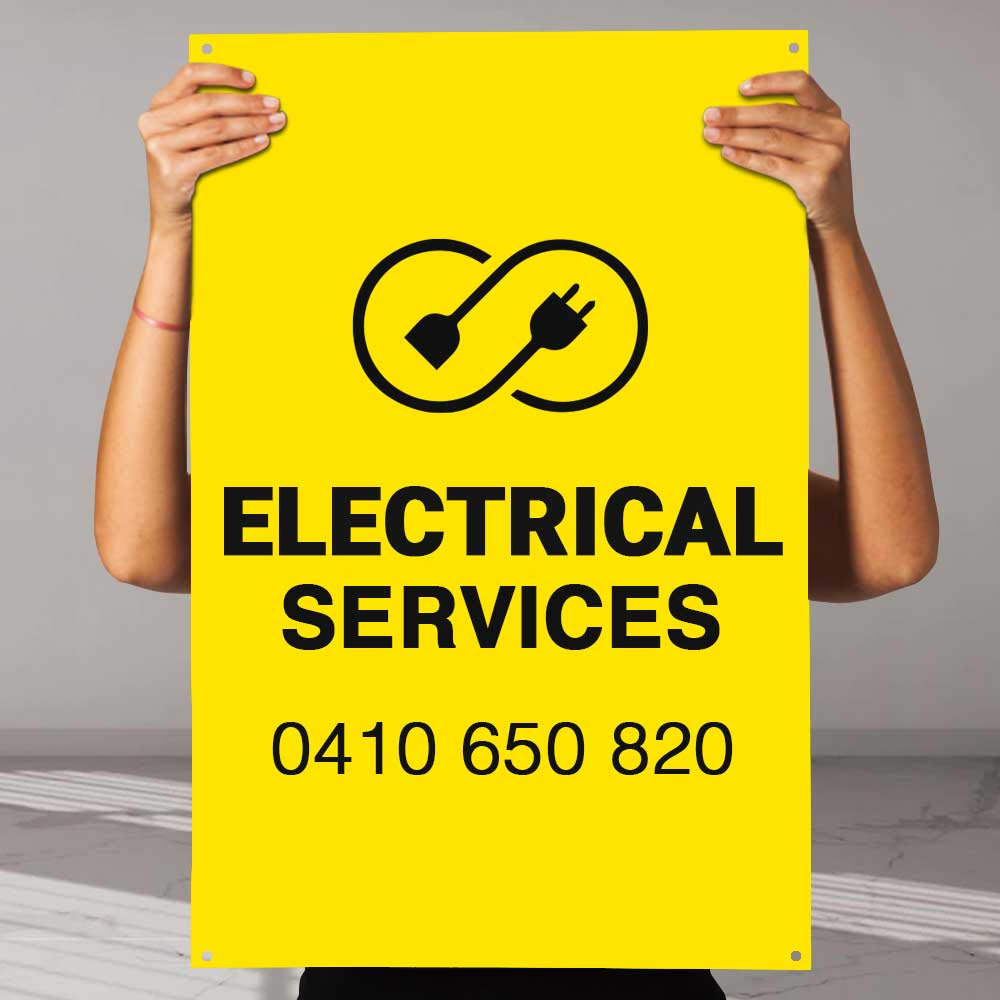 Upload a finished artwork
Let us design one for you
Submit print-ready files only.
Pay after proof-approval.
An artwork proof will be emailed before printing.
Acceptable print-ready formats are PDF, AI, EPS.
Submit your design assets (Logo, images etc...) Learn more
Let us know about colours, fonts, text in the design brief box below.
An artwork proof will be emailed before printing.
Artwork design cost applies.Learn more
Pay after proof-approval.
Which option is right for you?
Brief us later
Upload later
About Our Coreflute Plastic Signs
Made in Australia - Printed within 24hrs in our facility.

Printed on 5mm corrugated plastic sheets

Lightweight and robust at the same time

Durable and hard-wearing 

Ideal for outdoor use
Optional: Clear rustproof eyelets
Click here to learn about print-ready / press-ready file
Click here

 

to learn about the benefits of clear eyelets
Corrugated signs are a lightweight and cost-effective visual communications solution, ideally suited for various outdoor / indoor uses. Also known by the brand names Coroplast®, Corex, Corflute and Plasticor, corrugated plastic is a highly versatile, extruded twin-wall polypropylene sheet.
Coreflute Plastic Signs - FAQ's
FAQs related to Coreflute Plastic Signs
The life span of our corrugated plastic yard signs is 2+ years with proper placement and care. Outdoor signs are temporary signs but usually last longer in harsh Australian weather.
Yes, our yard signs are weather resistant. Our signs are printed with UV ink which means they are fade resistant. With any sign used for an extremely long period, there will eventually be some fading. Short term, the signs will not streak or smear in rainy conditions. The most significant concern for those buying yard signs should be high winds or extreme weather. Due to the product itself, these signs aren't produced to withstand harsh weather. We recommend removing and storing yard signs if severe weather is imminent.
Clear eyelets are the latest in eyelet technology. They are rustproof and last much longer. The clear eyelets are also just as strong as the metal eyelets. The signs look significantly better with clear eyelets.
1. Select your products
Visit our website and choose your display product.
2. Place your order
Place your order online / phone.
No payment is required at time of placing an order.
3. Artwork Design
You have two main options:
1. Upload your Print-Ready file
2. Let us design one for you
4. Processing
Our team member will be in touch with you to discuss the order further.
5. Proofing
Our designers will email you a digital proof for approval prior to production.
6. Production
Once your artwork is approved, your job is pushed into production.
7. Payment
We will email you a tax invoice requesting full payment ahead of the production of your order.
8. Completion
Once the order is dispatched, we will email you a tracking number confirming the dispatch.