Production:
24 hour*
Shipping:
$14.95*
View full details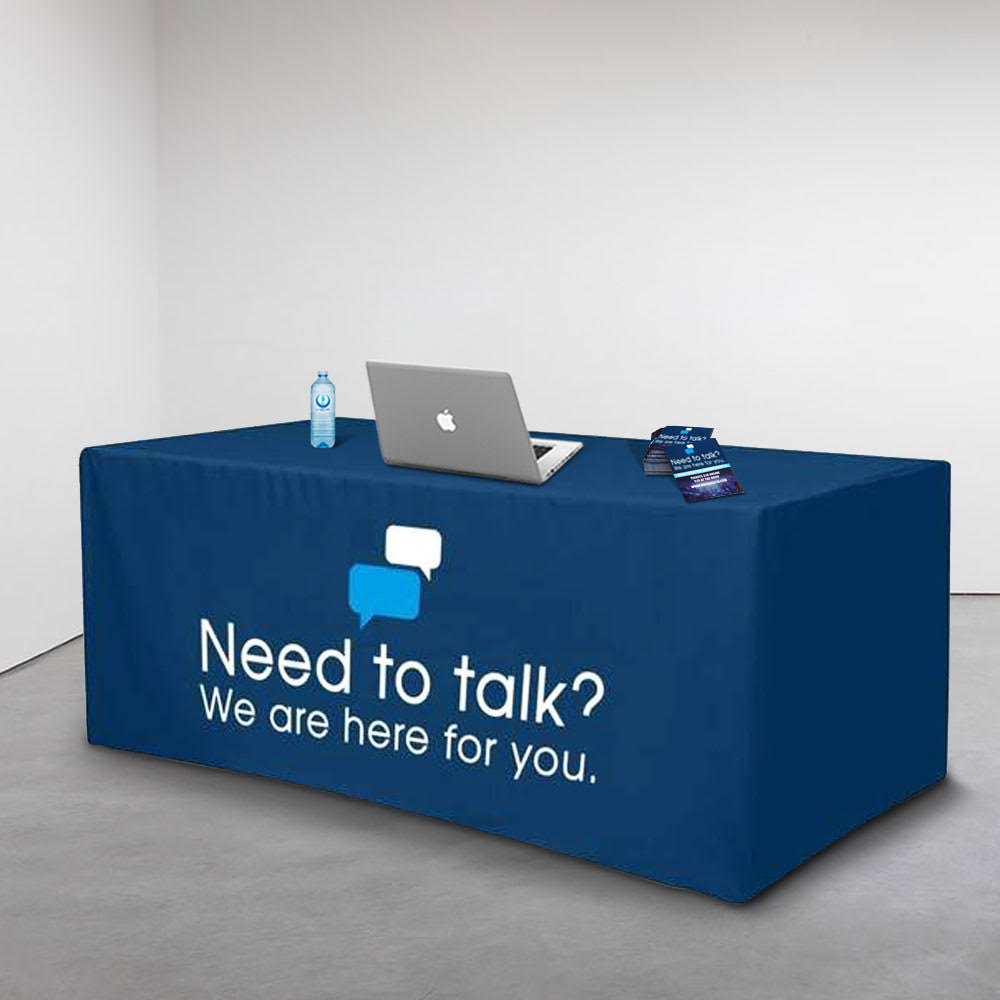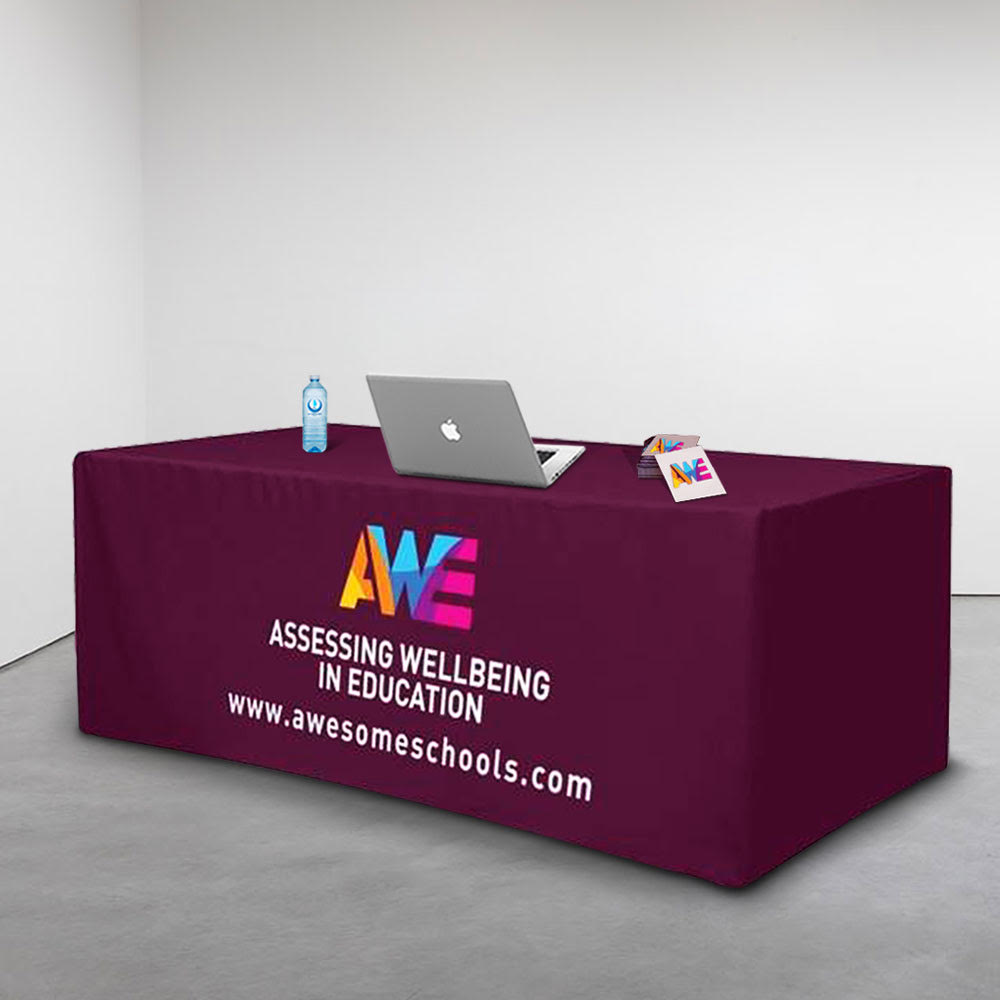 Upload a finished artwork
Let us design one for you
Submit print-ready files only.
Pay after proof-approval.
An artwork proof will be emailed before printing.
Acceptable print-ready formats are PDF, AI, EPS.
Submit your design assets (Logo, images etc...) Learn more
Let us know about colours, fonts, text in the design brief box below.
An artwork proof will be emailed before printing.
Artwork design cost applies.Learn more
Pay after proof-approval.
Which option is right for you?
Brief us later
Upload later
About Our Custom Fitted Tablecloths
Made in Australia - Printed within 24hrs in our facility
Printed in high-resolution full colour on all sides
Printed on our high-quality 250gsm fabric material
Three sizes are available to fit standard trestle tables (4ft, 6ft, 8ft)
Durable, washable and hard-wearing
Fully custom printed
Click here

 

to learn about print-ready / press-ready file requirements.
Click here

 to learn more on: 

How to care for your custom table throw?
Vivid Ads offers custom printed  fitted tablecloths and covers with logo perfect for your business branding needs. They bring a unique advertising perspective with their tailored design. In addition, you can get any logo or event printed on the table cloths for an even more customised brand experience!
Our tablecloths are compatible with standard trestle tables available at Bunnings.
4 foot: 1220mm W x 615mm D x 740mm H
6 foot: 1830mm W x 762mm D x 740mm H
8 foot: 2440mm W x 762mm D x 740mm H
Place an order online for Custom fitted table cloths and buy these custom printed table covers at amazing cheap wholesale prices and huge bulk order discounts for corporates, businesses, events and small businesses. We deliver to all locations Australia wide including Melbourne, Sydney, Adelaide, Darwin, Perth, Brisbane, Gold Coast and Canberra.
Custom Fitted Tablecloths - FAQ's
FAQs related to Custom Fitted Tablecloths
1. Select your products
Visit our website and choose your display product.
2. Place your order
Place your order online / phone.
No payment is required at time of placing an order.
3. Artwork Design
You have two main options:
1. Upload your Print-Ready file
2. Let us design one for you
4. Processing
Our team member will be in touch with you to discuss the order further.
5. Proofing
Our designers will email you a digital proof for approval prior to production.
6. Production
Once your artwork is approved, your job is pushed into production.
7. Payment
We will email you a tax invoice requesting full payment ahead of the production of your order.
8. Completion
Once the order is dispatched, we will email you a tracking number confirming the dispatch.