Production:
24 hour*
Shipping:
$14.95*
View full details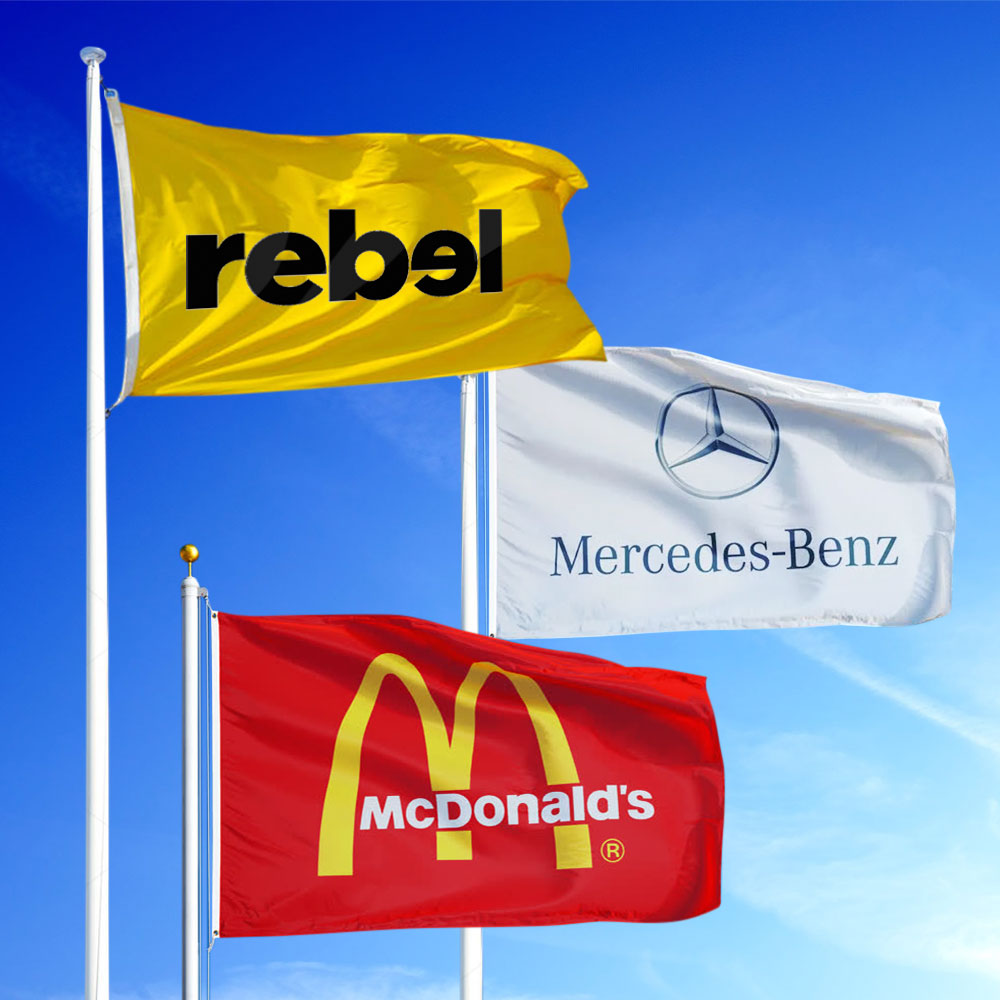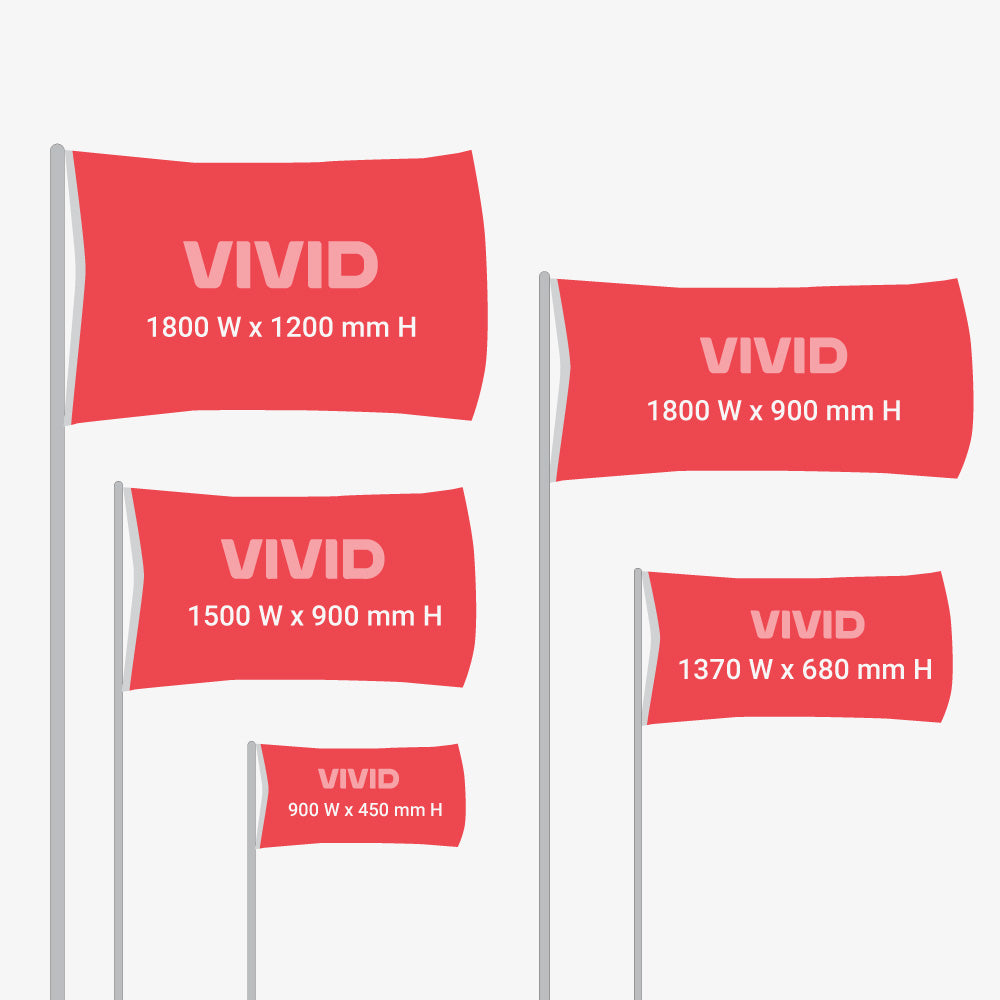 Upload a finished artwork
Let us design one for you
Submit print-ready files only.
Pay after proof-approval.
An artwork proof will be emailed before printing.
Acceptable print-ready formats are PDF, AI, EPS.
Submit your design assets (Logo, images etc...) Learn more
Let us know about colours, fonts, text in the design brief box below.
An artwork proof will be emailed before printing.
Artwork design cost applies.Learn more
Pay after proof-approval.
Which option is right for you?
Brief us later
Upload later
About Our Flagpole Flags | Custom Made Flags
Made in Australia - Printed within 24hrs at our facility
Sharp, vivid colours are guaranteed across all prints
Printed on our high-quality fabric material
Heavy-duty nylon white header with hemmed edges and sister clips
Knitted polyester fabric
Single-sided print: The print is only to one side of the material, which bleeds through to show a mirror image on the other side. 
Heavy-duty stitching for harsh weather conditions
Click here to learn about print-ready / press-ready file requirement
Custom flagpole banner flags and personalized printed flags are a great way to make your brand stand out. We not only supply individuals who want to purchase one flag but also provide a great service to businesses who need large orders filled at amazing cheap wholesale prices and their own customised flags made to promote their business. 
Place an order online for custom printed flagpole flags and buy these flags at amazing cheap wholesale prices and huge bulk order discounts for corporate, businesses, events and small businesses. We deliver to all locations Australia wide including Melbourne, Sydney, Adelaide, Darwin, Perth, Brisbane, Gold Coast and Canberra.
Flagpole Flags | Custom Made Flags - FAQ's
FAQs related to Flagpole Flags | Custom Made Flags
1. Select your products
Visit our website and choose your display product.
2. Place your order
Place your order online / phone.
No payment is required at time of placing an order.
3. Artwork Design
You have two main options:
1. Upload your Print-Ready file
2. Let us design one for you
4. Processing
Our team member will be in touch with you to discuss the order further.
5. Proofing
Our designers will email you a digital proof for approval prior to production.
6. Production
Once your artwork is approved, your job is pushed into production.
7. Payment
We will email you a tax invoice requesting full payment ahead of the production of your order.
8. Completion
Once the order is dispatched, we will email you a tracking number confirming the dispatch.