Led Light Box
LED

Light Box
Light up your brand.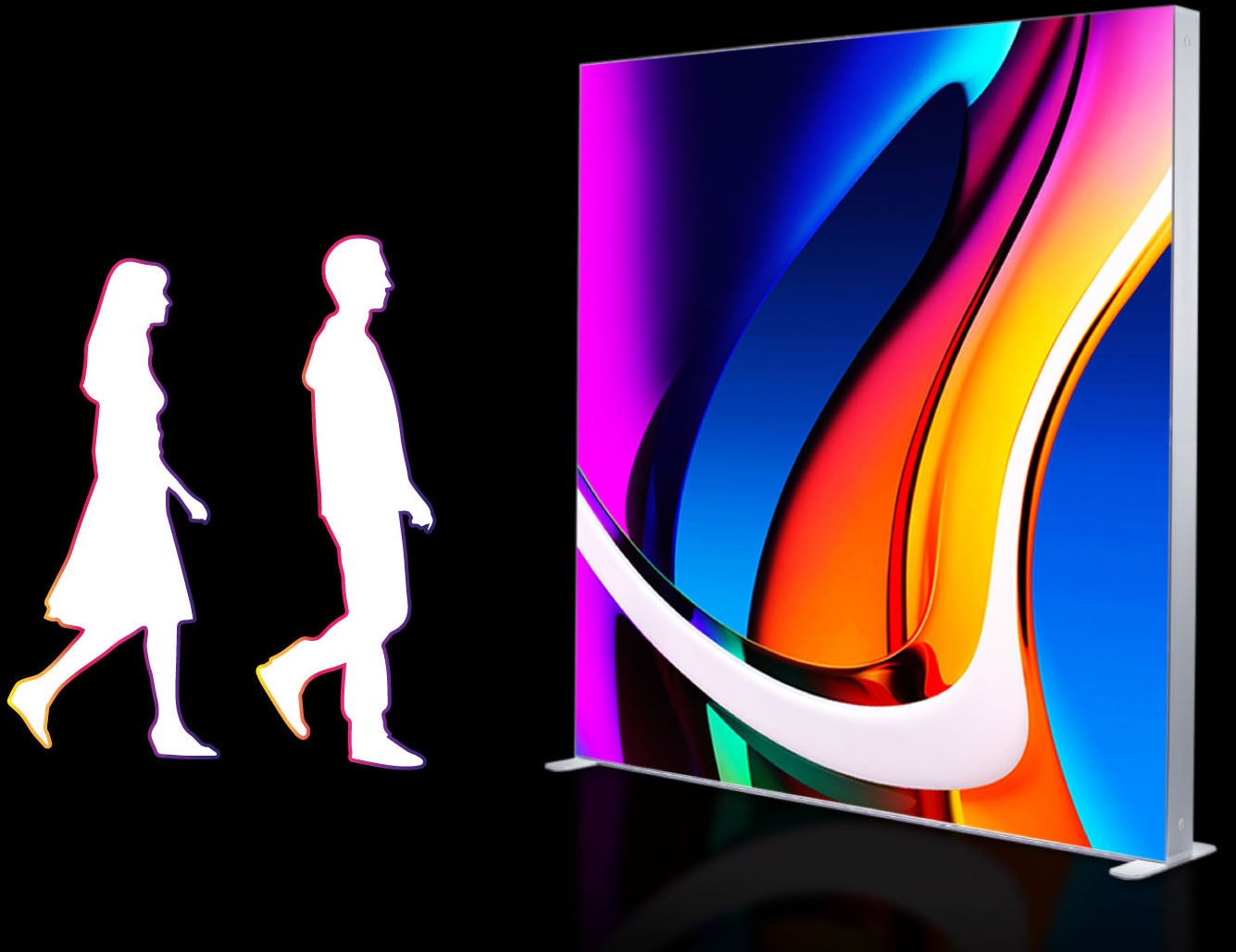 Portable
Reusable
Cost effective
Tool free
Which LED Light Box is right for you?
LED Light Box S1
1000 W X 2000 mm H
LED Light Box M1
2000 W X 2400 mm H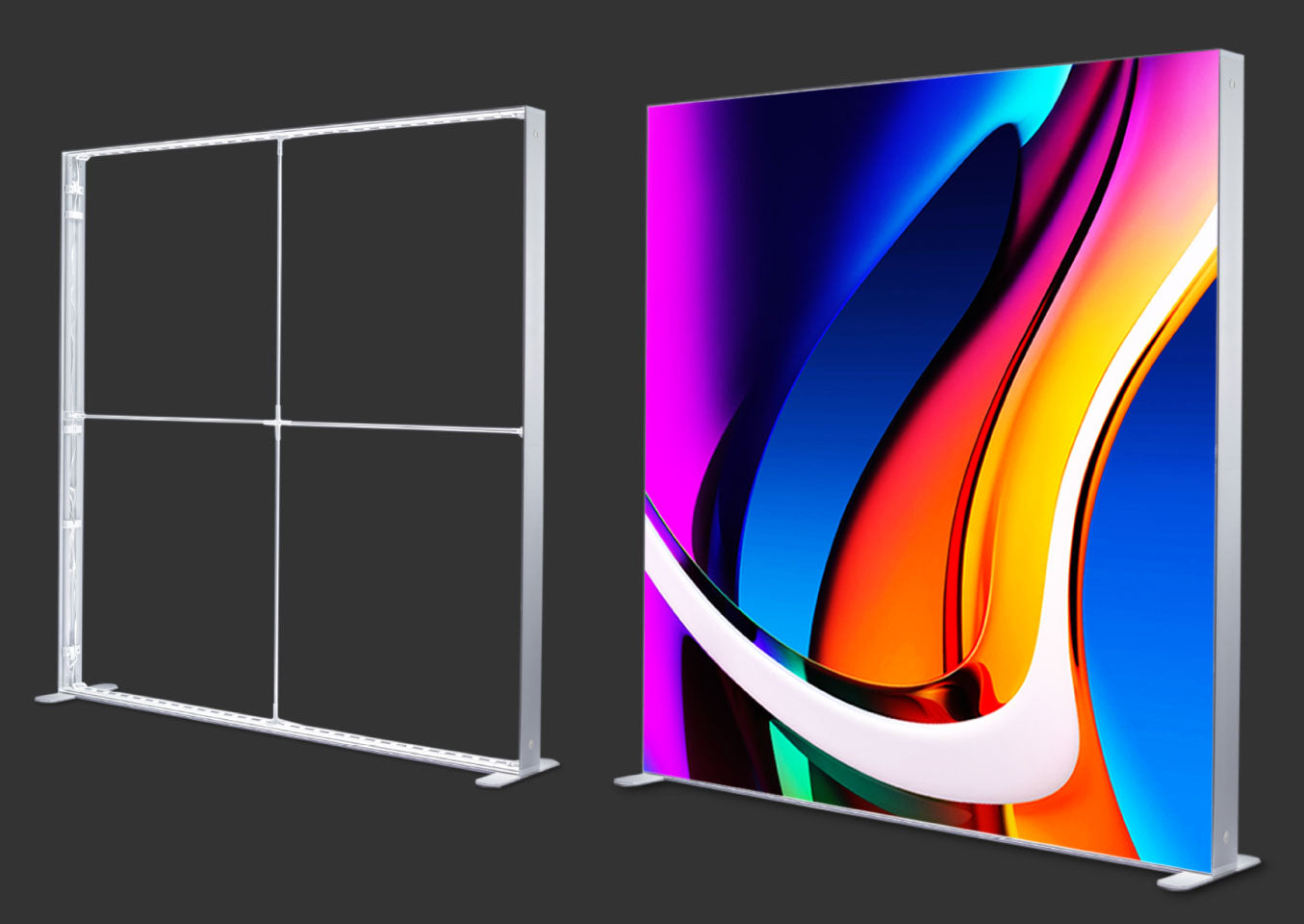 LED Light Box L1
3000 W X 2400 mm H
Lightening fast

to build.

Simply slot the frames into each-other, turn light on and your world is brighter.
Tool free
Just slide and click!
No tools are needed to build your LED Light Box.
Because of our patented quick clamp mechanism you can build your own stand and reduce setup costs and time considerably.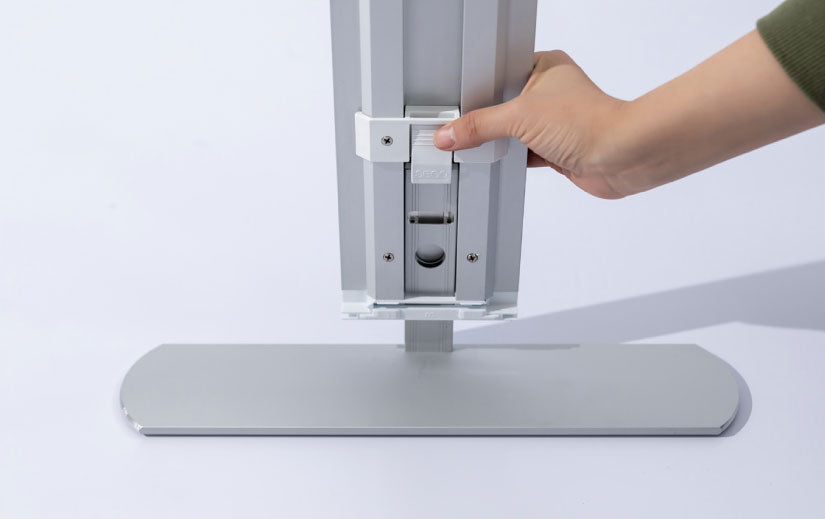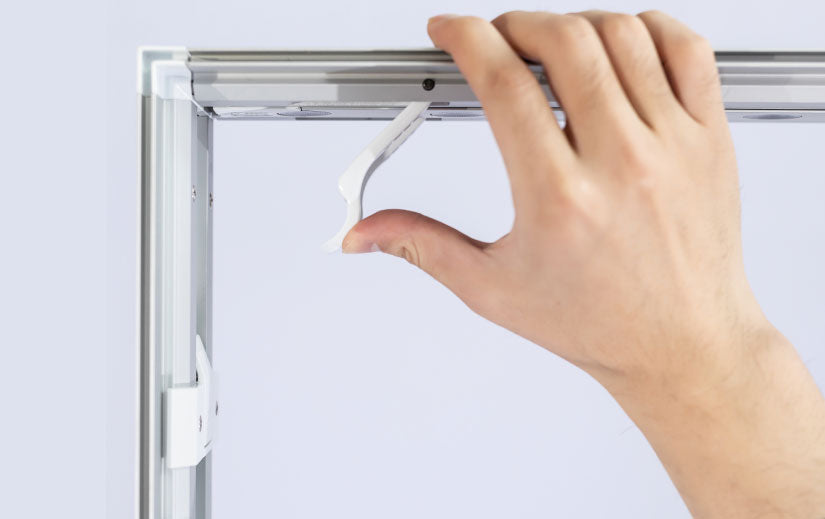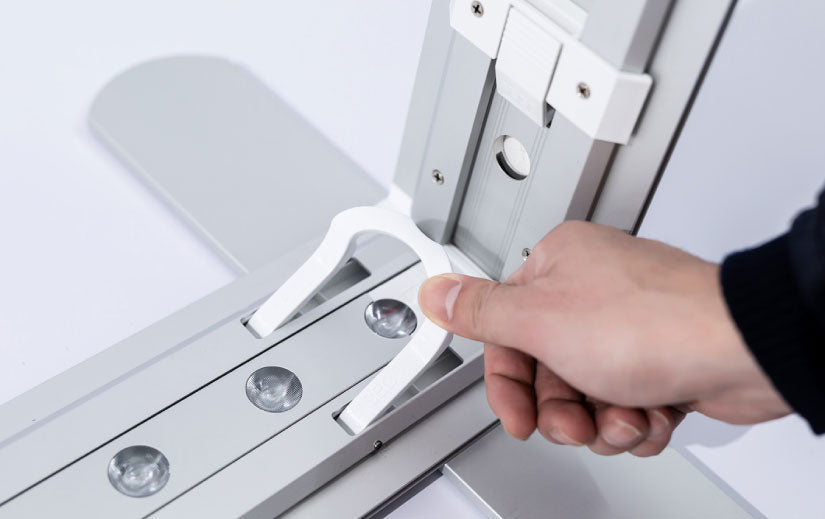 The power of LED lights.
LEDs are built into the light bars at the top and bottom of each frame, for beautiful backlit graphics.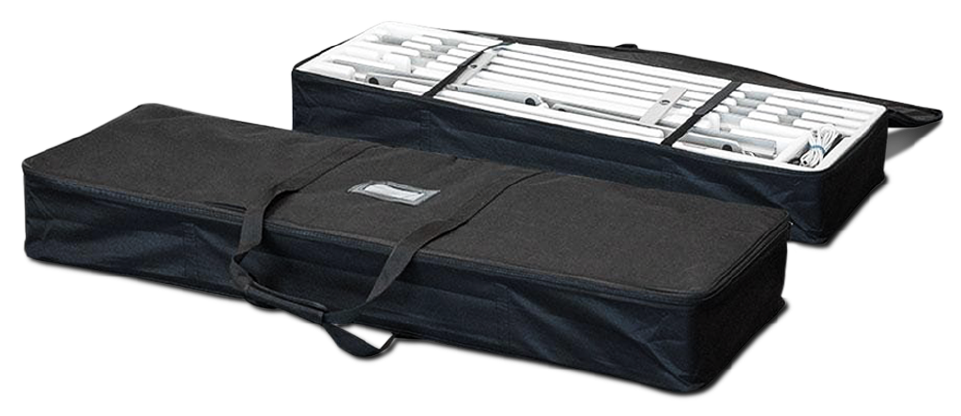 Mobile.
Our frames can be taken apart into their individual components, which then easily fit into carry bags. Reduce forwarding costs by transporting your light box in a car.
Fabric Prints.
Mind blowing
for your brand.